Wildflowers season on crater in Gia Lai
The mountain named Chu Dang Ya, in Gia Rai language means "wild ginger root", belongs to Chu Pah district, Gia Lai province. Today, it still has traces of volcanic activity millions of years ago with funnel-shaped craters, lava rocks mixed in fertile basalt red soil. Coming here in November, visitors will be immersed in the beautiful scenery when wild sunflowers bloom in all the red dirt roads.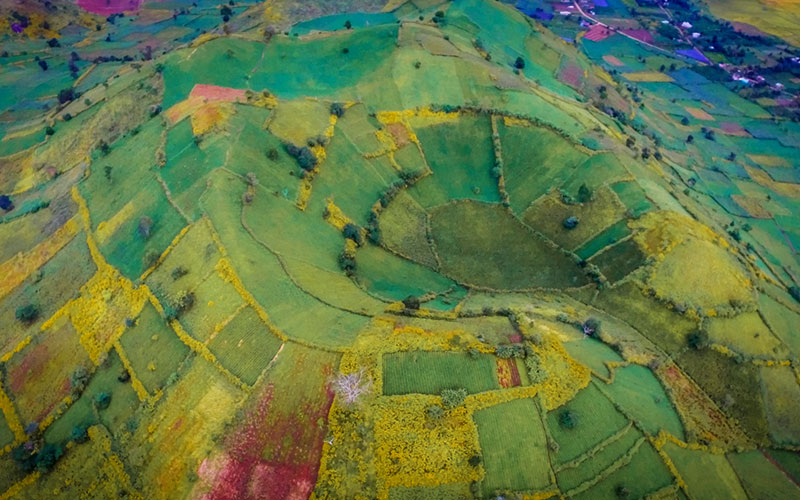 On the way to the volcano, you move through the habitat of the ethnic Gia Rai. Close to Chu Dang Ya, you will see their wooden houses. Motorbikes are a popular means of transportation from Pleiku City to the volcano. You will travel a long distance of about 20 km to reach the foot of the mountain.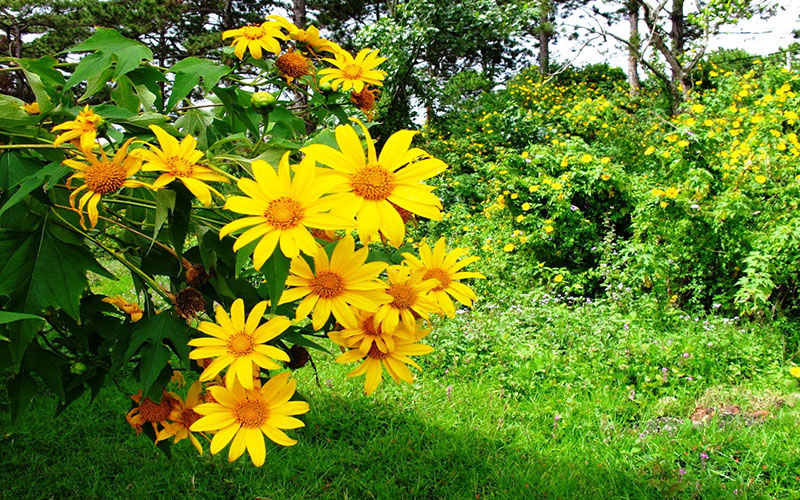 To reach the top of the mountain, it takes about 10 minutes on foot from the foot of the mountain. However, this journey is challenging for visitors because of the 45-degree slope, if the strength is not durable, you will have to take a lot of breaks. Travelers should bring water to drink.
In the mountains, in addition to anemones, there are many other plants such as arrowroot, orchids, corn, potatoes ... If you come here in the rainy season, especially in July to October, you will have the opportunity to explore dong dong. galangal blooming.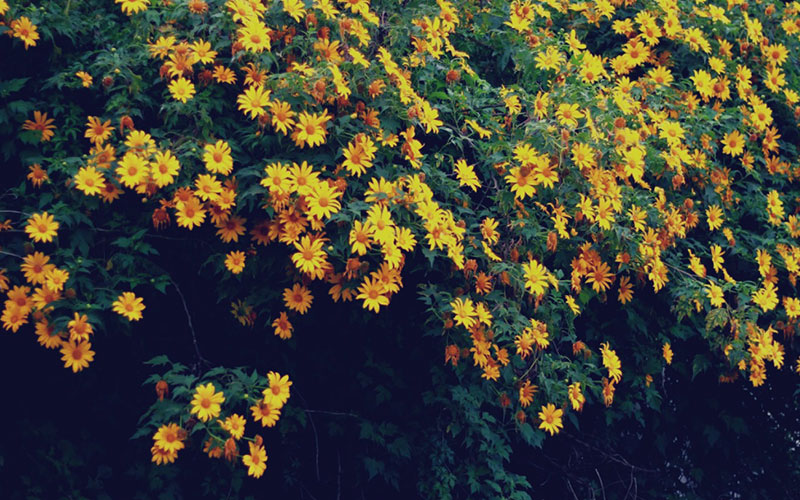 Chu Dang Ya volcano is seen from afar like a bowl. But when you set foot on the summit, you will see the crater as an open basin. On it are beds of corn, potatoes, pumpkins, etc., all planted with toothpicks.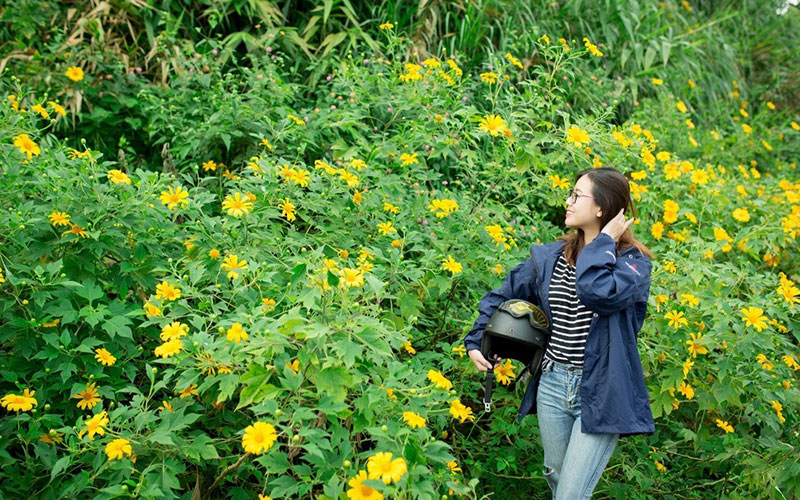 Guests have the opportunity to enjoy the green nature with the cool atmosphere. Taking souvenir photos and learning about indigenous peoples life are also interesting things not to be missed.
On the way to the volcano from Pleiku, tourists will cross Tonle Sap Lake. In the morning, the water in the lake is as smooth as a sheet, in the distance are successive mountain ranges, clouds floating on top making the scenery even more poetic.